We have full use of the fantastic facilities at the St Luke's Camps, boasting two sports halls, a dance studio, lots of grass space and the swimming pool! Our camp is available for all children aged 5 - 12, across Exeter and East Devon.
Children can expect at least 5 fun activities per day. These activities can include bubble football, nerf wars, glow sports, inflatables, foot darts, archery, a range of sports and much more. Please note swimming will take place every Monday, Wednesday and Friday afternoons only, there will be an alternative activity for those not wishing to partake.
Camp timings are 8:15am – 5:15pm. Drop off between 8:15am – 9am and collection between 4:30pm – 5:15pm. We can be flexible between these hours, we just ask you call the camp leader on the day to arrange. Collection and pick up must be from the rear fire exit door to the sports hall, located near the main sports centre entrance. Parents / careers can use the car park on Baring Cres, off Heavitree Road (opposite Waitrose). This is only a short walk to the registration point and will be sign posted on the day.
Exeter (Central)
The University of Exeter
St Luke's Campus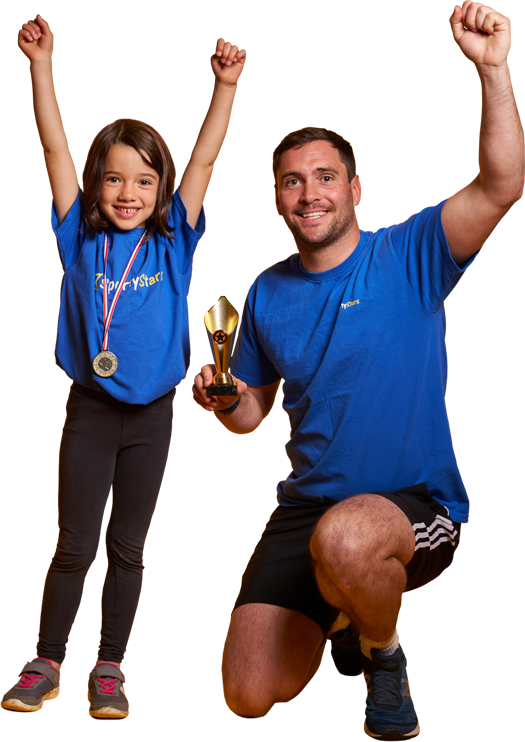 Having trouble booking on your phone? Click here to open booking system in separate window.
Looking to book with childcare vouchers? Please send us an email on info@sportystars.co.uk before booking.

Children will be placed in groups according to age. If your child has a friend attending, please let us know on the booking form in the additional comments section. Siblings with a large age gap will need to be placed in age-appropriate groups, due to the nature of our activities. ​
Check out our dates and bookings below.
Week Discount 10%
£180 per week
One / Multiple Days
£40 per day