Sporty Stars was created by Danny Lewis in 2011 after completing his Coaching and Fitness Education Degree, at Plymouth Marjon University. Danny has always been a sports fanatic, competing at a wide range of sports, most notably representing Great Britain at volleyball. It was his love for all things sporty that drove him to create Sporty Stars.
Whilst at University, Danny worked for a nationwide franchise delivering PE, after school clubs and holiday camps. Although the company as a whole was great, he recognised that the same sports were being used regularly and the session plans were limited. Children attending would often only attend for a limited time due to this repeated process.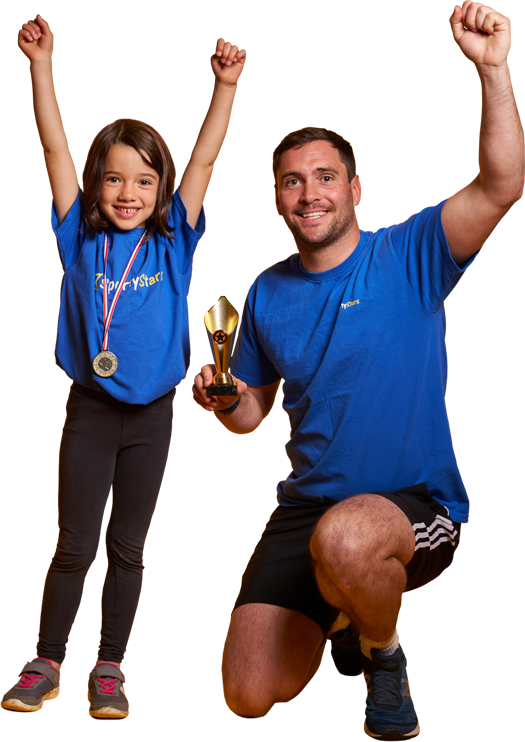 Danny set out to create a more diverse range of resources and session plans for traditional sports, as well as introducing unique activities that captured children's imagination.
After initially starting as an after school and holiday club provider, Sporty Stars expanded to deliver a range of party options, promptly becoming one of the most popular party providers in Devon. This led to Sporty Stars winning its first award in 2018, the Exmouth Business Awards for Leisure and Tourism Provider of the year.
For Sporty Stars, the ethos from the start has been to recruit franchisees and staff, with the same attitude and enthusiasm for making sport enjoyable and inclusive for all children.
Diverse Range of Resources
We now deliver our services to over 8,000 children each year in Devon and the surrounding area alone.